LADIES PLAY NIGHT REGISTRATION HAS BEGUN. NH RESIDENTS WITH A NH DRIVER'S LICENSE WHO ARE INTERESTED IN SIGNING UP FOR THE PROGRAM CAN CALL THE PRO SHOP AT 603-569-3569
PGA Magazine Top 5 Best Golf Development Program! Ladies Play Night at Kingswood Golf Club…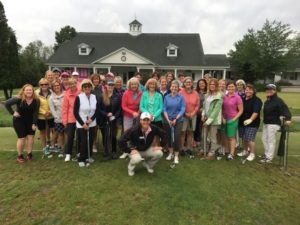 * 10 Week Instructional/ On course Program for Ladies who want to learn/sharpen their fundamentals and become better at the game of golf and having fun while they do it! This program is built for beginner and intermediate golfers. 4-4:45pm golf clinic ( progressive learning each week. We Teach Position 1 ( grip, posture, set up) Position 2 ( back swing) and Position 3 ( impact, follow through, finish.) We also incorporate the short game  (Chipping, Putting and Pitch).
Participants will Learn Golf Course etiquette and the basic rules of golf. 5-7pm is on course with instructors assisting players focusing on the content covered in the instructional clinic that evening.
Ladies block that time and day in your calendars as registration fills up quickly. Ladies Play Night Starts on Thursday June 4th and goes until August 13th.
End of the Season "Scramble Format" event – August 13th, 4:00 PM Start Time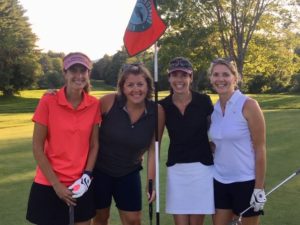 *No Ladies Play Night JULY 23.
Let your friends know to call the Pro Shop or stop by to Register. Kingswood Members and Non Members must register to participate in this program. Members participate for $20 week. Non Members $25/week and $160 registration fee. Fees cover Instruction, golf cart and on course participation. Call or Stop by the Pro Shop to sign up for Ladies Play Night!
Alternates in Ladies Play Night may call the pro shop 569-3569 each Wednesday to check availability for the Thursday they would like to attend. Cost for alternates each week is $42.