Please print this page or show it on your phone to the Pro Shop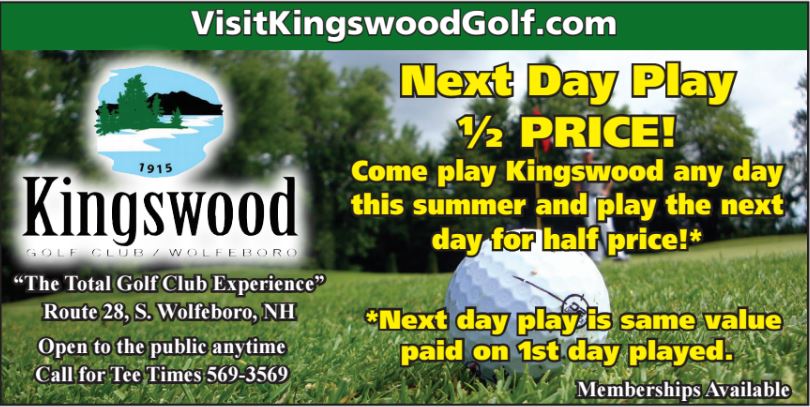 Not valid with any other promotional
 ALL NEW 9 AND DINE
Play nine holes with a cart on Tuesday or Sunday for only $35 and get lunch too!  Includes taxes and gratuities!
Lunch menu selections are:
Fresh Ground Cheeseburger and side
Grilled Chicken Caesar Salad
Grilled 1/4# Chili dog and side
Small Avocado Cobb Salad
Lunch is available until 5:00 p.m.
Membership Specials
2018 Membership Rate $1250.00
You may add your spouse/significant other to your membership for only $749 for 2018.
New College Student Membership – enjoy full membership privileges for only $700
New Private Club Dual Membership  – If you hold a private membership at a club within 50 miles of Kingswood, this one is for you!  Only $999
Get a Group of 4 to join as members & pay the price of 3
Get a friend to join, get $125 credit off your dues
Range Memberships Available
Cart Memberships Available